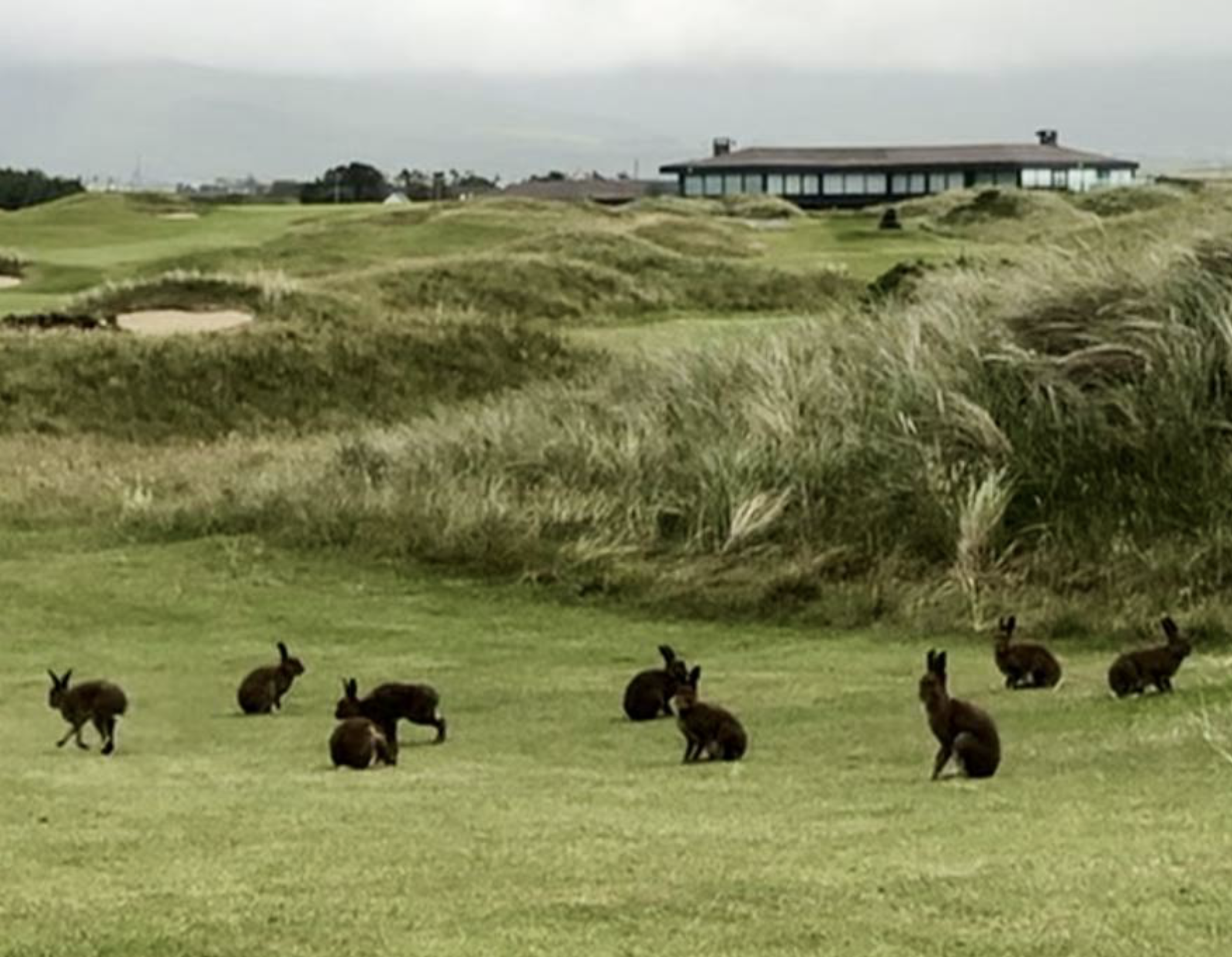 SOWGF 2023 IRELAND RETREAT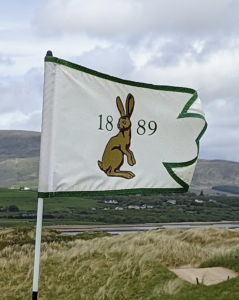 SOWGF has scheduled its SOWGF 2023 Ireland Retreat to be held at the Waterville Golf Links in Waterville, Ireland.from September 29 to October 7.
Background: The annual Ireland Retreat (which serves as the signature annual retreat for SOWGF) is a product of the vision of Tom Gates (our Vice-Chairman) and the partnerships he created with USSOCOM Care Coalition and Waterville, Golf Links. More specifically, for five years beginning in 2015, Tom organized and raised the funds necessary to have 8-10 wounded special operators selected by the USSOCOM Care Coalition attend a retreat at Waterville Golf links.
These retreats utilized golf as the core activity, focused on the mental and physical health of the warriors, and provided data that golf can have a "healing effect" both psychologically and physically on wounded warriors. Comments received from the warriors following each retreat reflected not only their gratitude. but more importantly, revealed the common theme that the retreat gave them a new focus in life and helped them deal with their emotional struggles.
This message was promoted by the Golf Channel which produced two documentaries on the Waterville Retreat.  The last was aired during the 2019 British Open telecast and can be viewed on the Home page of this website. The program focused on Sergeant First Class Jose ("Mike") Morales. Green Beret, who had been seriously wounded by an RPG in Afghanistan and includes interviews with Colonel Cary Harbaugh, our Chairman of the Board and Tom Gates, our Vice-Chairman.
In 2022, SOWGF added its Career Transition and Mentorship Program to the Retreat format. The addition was greatly appreciated by our participating warriors and has become a major focus of SOWGF.
Venue: The venue for this year's retreat is again the Waterville Golf Links located on the Ring of Kerry in Waterville, Ireland. The Waterville Links Course is one of the highest rated links courses in Ireland and the World. Golf instruction will be provided by legendary Irish Pro Liam Higgins (assisted by Jimmy Kinsella, David Higgins, and Brian Higgins). As an added bonus, part of their instruction will be given from the perspective of how to play links golf the Irish way. SOWGF is and will forever be indebted to Waterville Golf Links for its role in our formative years and is once again very grateful to Waterville for providing the opportunity to this year's Warriors and Mentors to experience this very special place.
SOWGF 2023 Ireland Retreat Preliminary Schedule:
Sept 29 (Thur):    Depart US
Sept 30 (Fri):      Arrive Shannon/Travel to Waterville-Check In Butler Arms
Oct 1 (Sat):        Waterville:  Morning-Instruction/ Afternoon Play
Oct 2 (Sun):        Waterville:   Morning-Instruction/Afternoon Play
Oct  3 (Mon):      Waterville:   Morning Instruction/Afternoon Play
Oct 4 (Tue):         Travel to Kilarney Golf and Fishing Club–Check in Ballygarry Estate Hotel/Play Kilarney-11:30 (an Irish parkland course rated as one of Ireland's best)
Oct 5 (Wed):        Play Tralee Golf Club (A beautiful highly rated Irish links course with the back nine using the Atlatic Ocean as its backdrop — a "must play" Irish course)
Oct 6 (Thur):        Travel to Doonbeg and check in to the Doonbeg Cottages/ Play Doonbeg Course (Another incredible Irish links course with 16 of the 18 holes offering a view of the Atlantic Ocean)
Oct 7 (Fri):            Return to US
NOTE:  We are currently recruiting 6-8 members of the business community to serve as mentors and sponsors for our participating warriors.  If you are interested in taking advantage of this unusual opportunity, please provide your contact information on our Contact Us page or email the contact info directly to info@sowgf.org or art.welhoelter@sowgf.org.