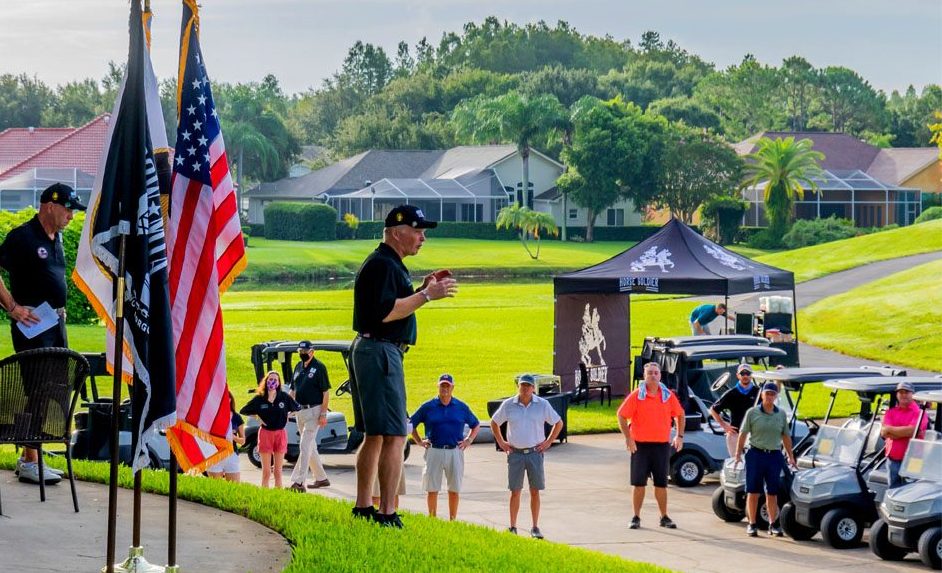 SOWGF Inaugural Fundraising Event — TPC Tampa Bay Golf Tournament (Aug 29, 2020)
On August 29, 2020 SOWGF kicked off its Start-Up fundraising campaign with a Golf Tournament at TPC Tampa Bay.  TPC Tampa Bay is one of the premier courses in the Tampa area that served as the venue for the PGA Champion's Tour Outback Classic. Upon arrival the players were welcomed by the unique haunting sound of a Scottish Bagpipe Band followed by a fly over parachute demonstration, a formal military presentation of colors, and a beautiful singing of the National Anthem.
On the course, the typical longest drive hole,  closest to the pin par 3's and hole in one awards were included.  To add a military flare on one of the 5 's, each player used an artillery weapon as his driver and shot a golf ball 450-500 yards and on one of the par 3's each player had to hit his tee shot wearing an official military flack jacket and helmet.
SOWGF was grateful for the generosity shown by the donors.  It was truly a great start for the charity.