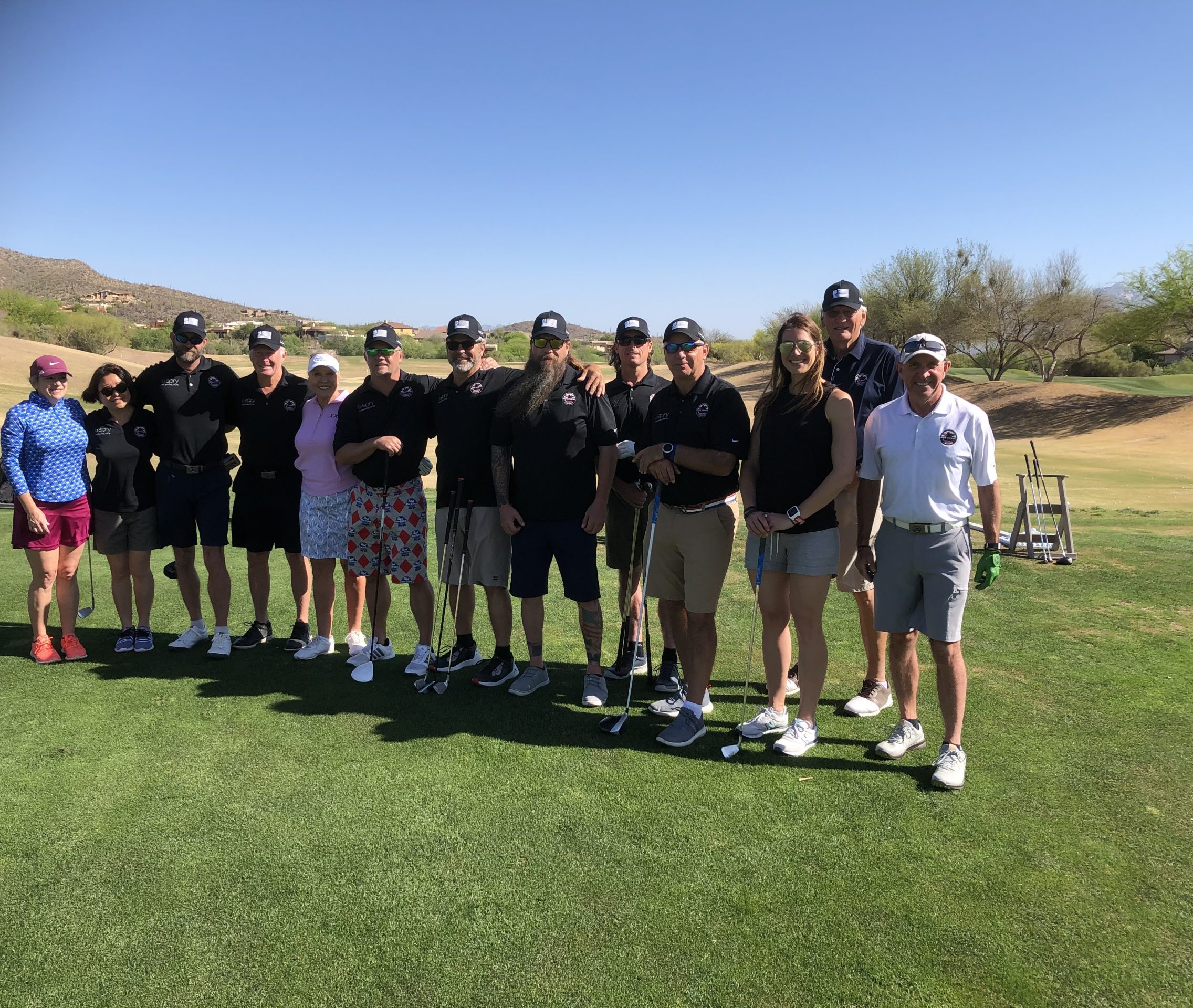 Tucson National Golf Retreat (April 2021)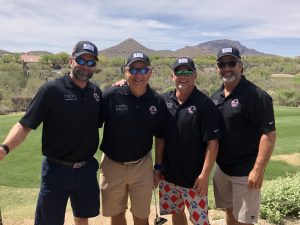 SOWGF held its first full retreat at the Tucson National Golf Club and Resort from April 11 to April 17, 2021.  The focus on this retreat was to emphasize the physical and mental health component as described in our expanded mission statement. We had 6 warriors on the retreat including 2 Navy Seals, 3 Army Green Berets, and one Air Force SOF Warrior. Additionally, our party included our Senior Medical advisor and Board Member, Colleen Jakey, MD and two therapists. The behavioral therapist (Tamara) and physical therapist Hongying Xi, MD (who also also provided expertise in the Comp and Pen field) spent a good deal of time with the warriors eating each meal together with the warriors, riding in a cart on the golf course visiting each foursome each day, and also taking part in the excursion to the OK Coral.
As a result of this contact throughout the week, one warrior was able to be helped after he received some shocking news regarding his medical discharge. Dr. Xi. And Dr. Jakey spent time with him as well as Col Harbaugh and General Thomas.  Another had issues with continuing his education post discharge and we were able to provide him with contact info for help.  A third Warrior had issues with changing employment so that he could be closer to his children living with their mother.We were able to make connections with one of our board members to help him through the process as a mentor.  A fourth Warrior had some one on one time with Tamara regarding his issues resulting from combat related incidents.  She was able to give him some advice about what kinds of help would be available to him during his time left prior to discharge.
Golf instruction was given primarily by Jan Stevenson, a member of our Board of Directors and legendary player on the LPGA Tour and member of the World Golf Hall of Fame.
In addition to Tucson National, we also played at the Quarry Pines and Starr Pass golf courses.  The group agreed that one of the great benefits of the retreat was simply being able to be around brothers that had been through the same kinds of experiences. Someone who could understand their challenges and issues.